Come take a peek at 11 fresh and clean new plays as Lather Rinse Repeat steps out from behind the shower curtain
in their first open-to-the-public festival of full-length play readings May 10-20.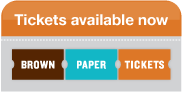 Festival Schedule:
Sunday, May 10
1:30pm | Hags, Mopes, and the End of All Existence, written by Jen Browne
4pm | Princess Clara of Loisaida, written by Matt Barbot
7pm | Honors Students; or, The Avenging of Kruppcake, written by by Mariah MacCarthy
Monday, May 11
7:30pm | GO THAT WAY, written by Amanda Keating
Tuesday, May 12
7:30pm | Chub, written by Isaac Rathbone
Sunday, May 17
1pm | Posted, written by Brandon Marianne Lee
4pm | The Good Girl's Guide to Climbing the Corporate Ladder: One Body at a Time, written by Mila Golubov
7pm | Proximity, written by Jeremy Wine
Monday, May 18
7:30pm | The Innkeeper, written by Natalie Wilson
Tuesday, May 19
7:30pm | The Violet Sisters, written by Gina Femia
Wednesday, May 20
7:30pm | Almost Free, written by Tim Duncheon
Venue Details:
Shetler Studios-Shetler 1
244 W. 54th Street 12th fl
(Between Broadway and 8th Avenue)
Kick-off Toast
Join us Sunday, May 10th, for a celebratory toast as we dive into our first ever full-length festival!
Post-Show Decompression
Join us across the street at sponsor bar Characters NYC after each performance to drink and mingle with the playwrights, directors, and cast.
Closing Party!
Join us after the final performance to celebrate with the playwrights, directors, the actors, and drink specials.
Final details for the Kick-off Toast and the Closing Party as well as the location for drinks and chats after each reading will be included with your reservation confirmation.
More About the Plays:
Hags, Mopes, and the End of All Existence
Written by Jen Browne
Directed by Tasha Gordon-Solmon
Sunday, May 10, 1:30pm
Hags and Mopes have been married for as long as they can remember and they've had just about enough of each other so maybe it's not such a bad thing there's a comet making its way straight towards them, the blizzard of the century isn't letting up, or that the cow and the goats have moved to Florida because the end is near.
Princess Clara of Loisaida
Written by Matt Barbot
Directed by Melissa Crespo
Sunday, May 10, 4pm
With Mamá gone and Papá out of commission, José is in charge of his video-game obsessed little sister Clara. When José finds out the fairy tales he's been telling his little sister, Clara, might be true – that she's not really his sister, that her parents found her by the fairy-castle in Central Park with a note pinned to her blanket – he is forced to fight a magical battle for her destiny.
Honors Students; or, The Avenging of Kruppcake
Written by Mariah MacCarthy
Directed by Christina Roussos
Sunday, May 10, 7pm
Kora and Minnie are best friends. And honors students. And are plotting something involving a lot of money and a little blood. When their volatile relationship is threatened by Minnie's friendship with awkward YouTube sensation Megan, all bets are off. In the tradition of Heathers and The Virgin Suicides, Honors Students asks one question: Who will survive?
GO THAT WAY
Written by Amanda Keating
Directed by Molly Clifford
Monday, May 11, 7:30pm
In the wake of their mother's death, three estranged siblings take to the road with their best hometown pal in search of their even more estranged father. As they drive across America, eating McDonalds, sleeping in motels, and playing tunes on the boom box (the stereo is broken, of course), they sift through the shit that's piled up between them over the years. When they get to where they're going, it's not what they expected, but hey. Maybe that's a good thing.
Chub
Written by Isaac Rathbone
Directed by Linda S. Nelson
Tuesday, May 12, 7:30pm
Gary and Jill buy their two-year old a hand puppet for his birthday. At first, it's the best present ever. But then the puppet develops an odor that threatens to destroy their marriage. A satirical look at the darker side of parenting.
Posted
Written by Brandon Marianne Lee
Directed by Sara Lyons
Sunday, May 17, 1pm
Waking up believing she is Emily Post, overnight Catherine goes from hot mess to corporate revolutionary. If manners are a form of respect, perhaps a delusion of grandeur could be a hammer that breaks a glass ceiling.
The Good Girl's Guide to Climbing the Corporate Ladder: One Body at a Time
Written by Mila Golubov
Directed by Daniella Caggiano
Sunday, May 17, 4pm
An eager newbie joins an absurd advertising agency and quickly learns that to make it as a woman in a man's world she needs to grow a pair. Except those times when she needs to show some leg. Except those other times when she plays the saint or the slut or the repentant sinner or the willing chump. After some not so subliminal advertising, awkward sex sessions and unnecessary bloodshed, will good girl go over to the dark side?
Proximity
Written by Jeremy Wine
Directed by Kel Haney
Sunday, May 17,7pm
Munderton, an underground inventor on the forefront of the early days of drone research, has been repeating unauthorized experiments out of Nikola Tesla's confiscated notebooks. Pressured by the leading diplomat negotiating peace in Yugoslavia, she is caught between helping end the war, repairing Tesla's legacy, and Kevin, the sandwich delivery guy.
The Innkeeper
Written by Natalie Wilson
Directed by Josh Hecht
Monday, May 18, 7:30pm
A young woman expects to die; an old woman expects to live forever. A mystical inn has different ideas.
The Violet Sisters
Written by Gina Femia
Directed by Ivey Lowe
Tuesday, May 19, 7:30pm
In the wake of Hurricane Sandy, Pam comes home to attend her father's funeral. When she arrives, she is greeted by an angry sister, a dilapidated house and a past that she can't escape. The Violet Sisters is a play about forgiving when you cannot bring yourself to forget.
Almost Free
Written by Tim Duncheon
Directed by Kyle Metzger
Wednesday, May 20, 7:30pm
Philadelphia, 1793: In the middle of a deadly epidemic, a man named Nathaniel dreams of becoming a doctor. The problem? He's a slave. Worse, his owners won't free him until he unravels a major political conspiracy — a dangerous task requiring disguises, a trip to meet George Washington, and just a bit of treason. What wouldn't you do to be free?